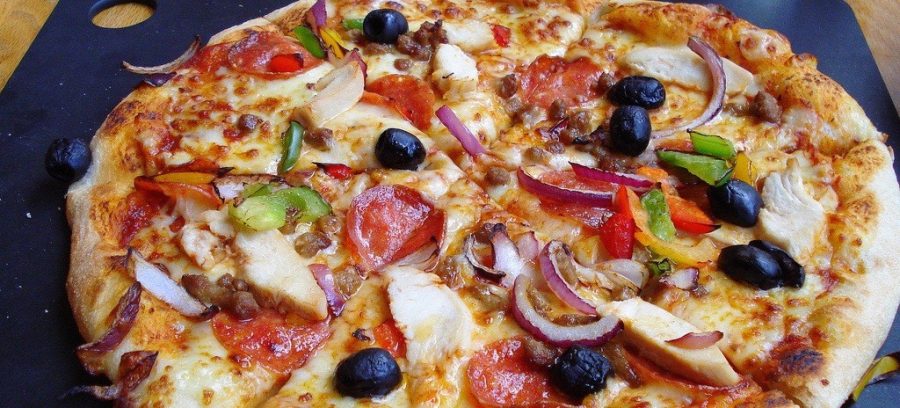 We live in a complex world. In order to understand interconnected issues, we require diverse ways of thinking.
Imagine the world's issues as a deep dish pizza with extra toppings. The toppings are so mixed together that they cannot be separated from the sauce and cheese. Mixed together, they create one complex yet delicious blend.
Traditionally, programs in universities have divided disciplines and programs into separate categories which look at issues through a particular perspective. This tends to mean that instead of taking a bite of the entire pizza, we are tasting single ingredients at a time.
Despite what we may learn by tasting each discipline separately, we can miss the complex and delicious taste from the mix of the ingredients which make up the entire pizza.
CMU has found a way to recognize the richness that occurs when two or more programs are integrated. The Interdisciplinary Studies major allows students to develop and propose their own program of study, oriented around particular themes of their choosing.
The student who chooses this major organizes CMU's curricular offerings in ways which create a comprehensive understanding of important issues that are by nature complex.
Mattea Nickel is a third year student doing an Interdisciplinary degree on Creation Care. Although International Development Studies encapsulated some of the issues she was passionate about, Mattea felt that her interests were limited by the curriculum requirements for that degree.
"I also considered Biblical and Theological Studies as a major but was mainly interested in taking practical theology classes," she says.
Although her interests did not fit a specific program, Mattea realized that the classes she enjoyed taking had similar undertones: simplicity, alternative economics, ecological preservation, and policy.
"I had a passion for learning how to live an alternative lifestyle as an expression of faith that was supported through academics."
She found the lives of professors such as Dan Epp-Tiessen, Kenton Lobe, and James Magnus-Johnston influential and enjoyed having the liberty to explore the connections between their disciplines further. Creation Care, a theme which has stemmed from her interest in learning to think and live differently.
Mattea enjoys doing an interdisciplinary degree because it "is an incredible way of learning about a single idea or concept from multiple perspectives by creating a platform to ask questions and dig deep."
Mattea says that there is a freedom in the Interdisciplinary option because it allows students to commit to ideas and themes which are structured around their interests.
If you have further questions about the Interdisciplinary degree, our advisor Vern Kehler would be happy to chat with you.