For students, the months of March and April mark a time of preparing resumes and cover letters, and starting the summer job search. Between tuition and basic living expenses, as students we need to know that we have a reliable income for the summer!
The transition from the busyness of classes and exams to summer jobs can often be a hard and stressful time. Obviously, the COVID-19 pandemic has posed an extra challenge in this year's job search. Many students at CMU work at summer camps, or take this time to do practicum, and as summer plans get cancelled or postponed, it's critical to find a job that will provide enough income throughout the summer.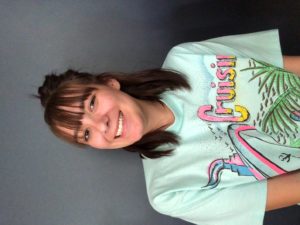 So, I decided to start the job search, and here is what I found.
1. People are still hiring!
This surprised me. I thought that with non-essential businesses closing, that would mean the job market is non-existent. There aren't as many jobs, and options are narrow, but if you have the time to search through your local job postings, you just might find something good!
2. Graduates are in luck!
I've seen many companies who are hiring online tutors (specifically in English) to do online tutoring through Zoom, but they want applicants to have a completed bachelor's degree. With schools closed, parents don't always have time to assist their children with learning and are looking for people to help their children succeed during this time.
3. Cleaning, cleaning, and more cleaning!
Medical facilities as well as other essential businesses that remain open now have much more cleaning to do and are hiring people in part-time positions to help keep these businesses sanitary and up to all the current health codes. However, these jobs are more high risk, and require that you have no contact with people who have had symptoms or who have tested positive.
4. Fast food all the way!
As dine-in areas of restaurants close, the drive-through line only gets longer! Many businesses are hiring people to work fast food windows, as well as prepare food.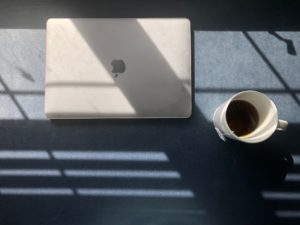 5. There is always government funding!
While it isn't the same as having a job, and might not be an ideal option for you, the government has rolled out the Canadian Emergency Response Benefit (CERB) and the Canadian Emergency Student Benefit (CESB). If you qualify, these Federal financial aid programs should get you some money to put towards education in the fall. Keep an eye on your school email for more info on that from Heidi Nighswander-Rempel, CMU's Financial and Student Services Advisor.
Websites like Indeed also have sections where you can specify what type of job and hours you're looking for, and you can even specify if you want to work online. Talk to friends and family and see what kinds of jobs you can find.
So, if you're already bored with the "nothingness" that social distancing has brought to some of our lives, freshen up your resume and see who is hiring!
Cassidy Brown is a 2nd year Peace and Conflict Transformation Studies student.