folio café: Bright and Social
Look no further, you can study and grab a coffee or snack in the same place! CMU's folio café is a beautiful place to study on your own or meet up with a professor or project partner, as the floor-to-ceiling windows offer natural sunlight and a view of the campus grounds. If you like to study in busy and social spaces, this is the perfect place for you!
Library: Peaceful and Bright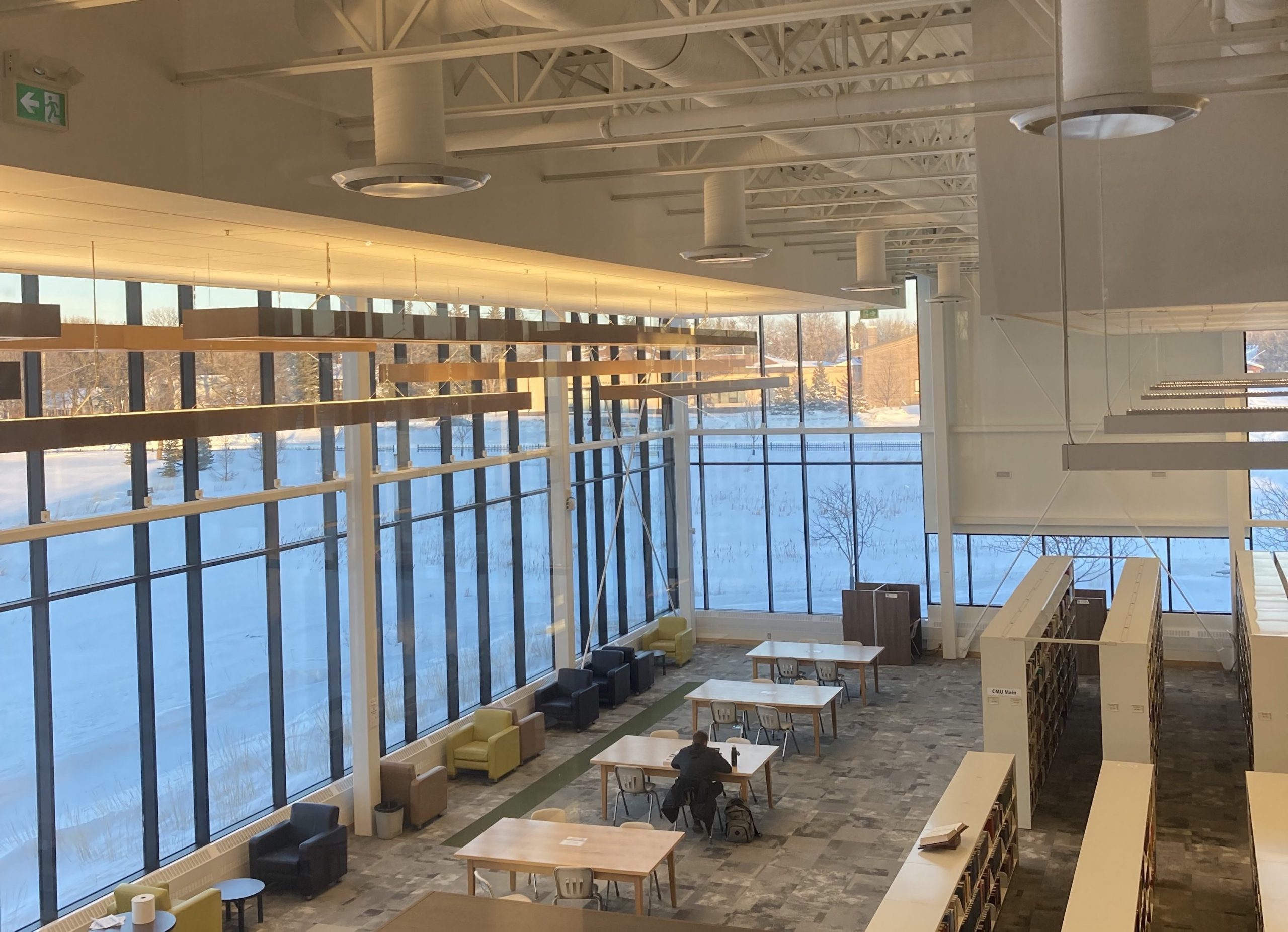 For those who need silence to focus, the library is a bright and peaceful space. You can choose to sit in an armchair overlooking the north side building, or you can sit with friends at one of the large tables. With instant access to books and other resources, as well as free printing, you'll have everything you need.
Study room: Convenient and Private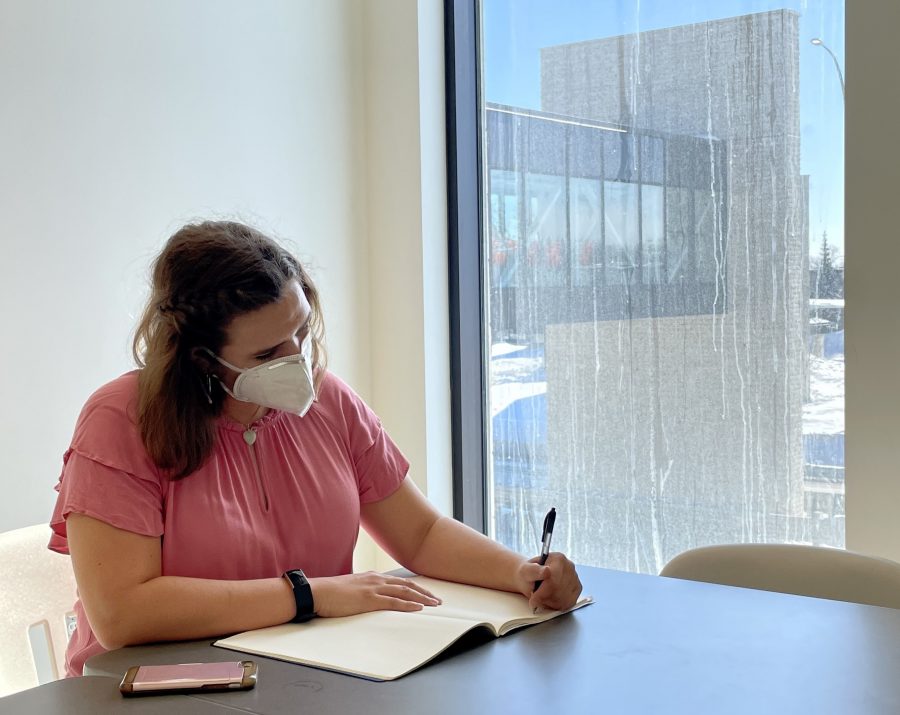 Another quiet option is a study room in upper Marpeck Commons. You can book online to reserve timeslots, and many of the rooms include south-facing floor-to-ceiling windows that provide lots of light on sunny days.
Great Hall: Warm and Cozy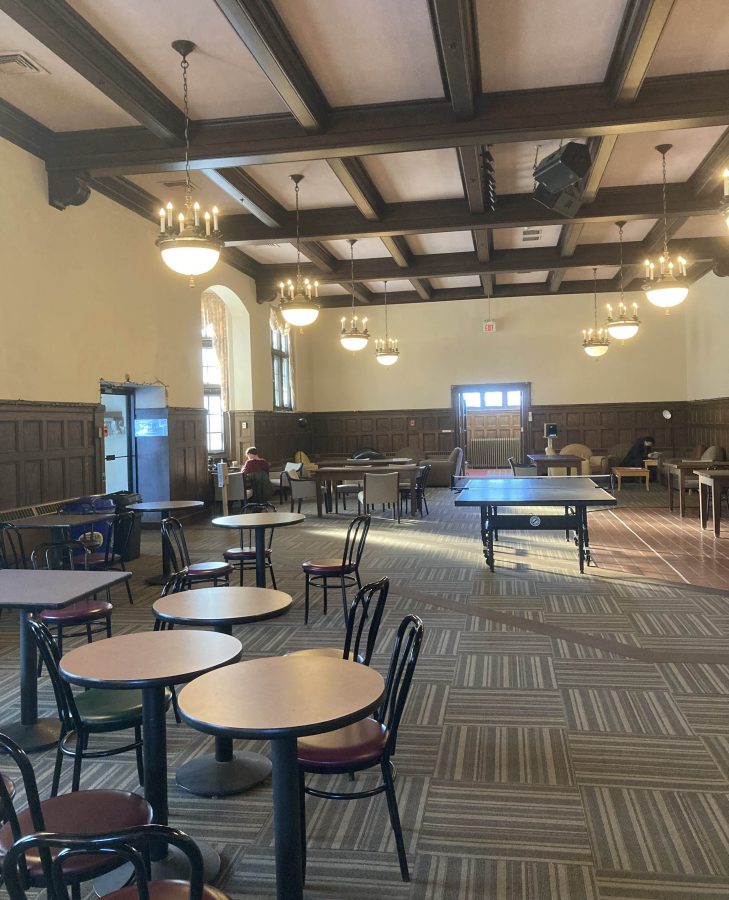 The Great Hall is a grand and cozy room, offering warm and comfortable spaces to meet with a group to work on a project, do homework on your own, or eat meals between classes. This space is welcoming but usually pretty quiet and offers many comfy armchairs and tables to choose from. Home to CMU's student-run Blaurock Café, the Great Hall is a convenient place to sip a warm (or cold) drink while productively studying.
Local cafés: Aesthetic and Social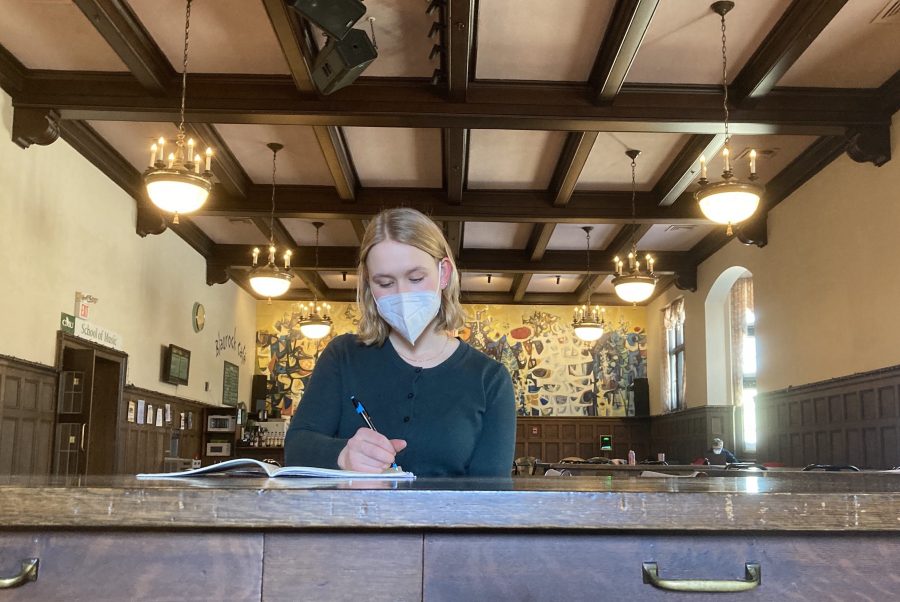 Winnipeg is home to many aesthetically pleasing coffee shops, and it can be refreshing to leave campus or home for a few hours to study with a change of scenery. If you're looking to stay closer to campus, try Joy Coffee Bar on Roblin Blvd, Make Coffee on Corydon Ave, or Little Sister Coffee Maker on Osborne St. For cute coffee shops downtown, check out Hildegard's Bakery on Portage Ave, or Thom Bargen on Sherbrook St. The options are endless!
Jubilee Dueck Thiessen is a third year Bachelor of Arts student, majoring in English.