Hi Everyone!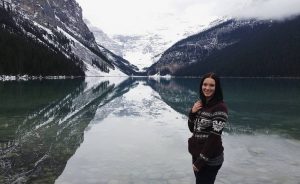 My name is Cassidy Brown and I'm a first-year student at CMU. However, this was not my first year at CMU! I was a part of the Outtatown Guatemala site in 2016/2017. This was one of the most important years of my life in terms of personal, spiritual, and personal growth. Prior to Outtatown, my vocational plan was to study music and education at CMU, in hopes of becoming a band teacher. But (as Outtatown often does to people) my plans very quickly changed.
The first time I questioned my future was during our week on the Roseau River First Nation for our First Nations learning week. This was one of my favorite weeks from the first semester. Our week consisted of listening to stories from various community members, participating in traditional ceremonies, and learning about their faith. I already knew that the treatment of Indigenous people in Canada needs to change, but it's different to hear first-hand accounts. I started to think about what we can do, and what I can do to help create a positive change. "Peace" was a theme I kept feeling myself coming back to.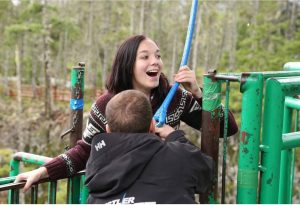 Guatemala was my favourite part of the Outtatown year. I immediately fell in love with the country, the atmosphere, the people, and the food. We climbed volcanoes, hiked in the mountains, made relationships with people we lived with, and ate lots of tortillas. One of the hardest parts, though, was learning about Guatemala's past. Something I didn't know before we went was the genocide against the Mayan people, also known as the silent holocaust, that lasted from 1960 to 1996. We heard stories from a farmer who helped smuggle people to safety amidst garbage, and of how the Mayan people were killed simply for being indigenous. It struck me the similarities between this and the treatment of Canada's Indigenous population. Living in 2018, it feels like we should be further along than we are.
I owe my current vocational thoughts to Outtatown. My eyes were opened to the beauty, but also the injustice in the world, and how I can be a part of the change. Currently I'm hoping to major in Peace and Conflict Transformation studies and work anywhere I can to help bring more peace to the world. My current hope is to work with Mennonite Central Committee. I firmly believe in the work that they do, and hope CMU can help me achieve that goal. I also will always be grateful to Outtatown for the life changing experiences I had. I look forward to finishing off my studies at CMU, as I love the sense of community, my classes, and my professors. So, that's where I am now! I'm excited for what my future holds but I also know that things change sometimes, but I know God will put me where I'm supposed to be.