I came across this catchphrase a few weeks ago as I was looking on Pinterest for graduation party ideas. Putting aside the fact that I was on Pinterest instead of writing my final paper, I paused my incessant scrolling of picture-perfect DIY ideas to consider whether or not this was true in my life.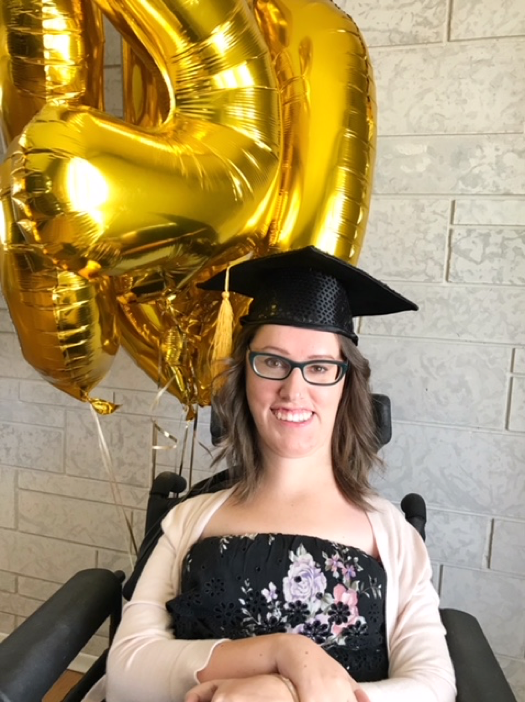 To give more context, I have been a part-time student at CMU since 2006. For those of you who are not great at math like myself, that's 12 years! I still have to complete practicum but I participated in graduation on April 21.
For over a decade, I have been taking one or two courses at a time for a double major of a 4-year BA in Social Science—Counselling Studies, and a 3-year BA in English.
Combined with the fact that I am submitting this post on my 30th birthday, I have all the feels!
Since my first day of university, I have become an auntie 4 times over, gone on multiple trips, and have made great memories. But, the last 12 years have not been without sacrifice.
As a student with a physical disability, it has not been an easy road. I was born with Spinal Muscular Atrophy (SMA). SMA is as scientific as it sounds but the main takeaway is progressive muscle weakness. I am in a power wheelchair and the fatigue I experience on a daily basis is unfathomable—even for me, and I have had SMA since birth! I have had to work on finding balance in my life and often have to prioritize school work over friendships and relationships.
Hold on.
Am I planning a graduation party or a pity party? While it may have just sounded like I think school is draining, that is actually far from the truth!
I love university, so much so that I may be addicted to the thrill of learning something new. And don't even get me started on the adrenaline rush of getting a graded paper back. Academic achievement has always been a passion of mine and I would not have gone to university for over a decade if I didn't absolutely love it.
Yet, I am not graduating by my own merit. I am dedicated to my studies—almost to a fault—but I could not have accomplished this dream of mine without a few key influencers, starting with my parents.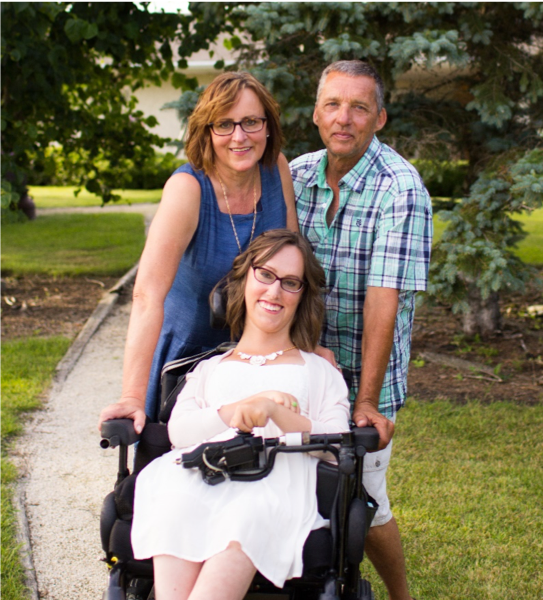 Being a student with a disability comes with its own challenges, but each of those obstacles were made better because of the tremendous support of my parents. They've seen it all, from the highs of me getting A's on tests I was convinced I would fail, to the lows of the days I felt too exhausted to breathe. They have been my chauffeurs, my cheerleaders, and my distractions when I'm trying to study and they tempt me with watching Jets games. Knowing how much I love university, they have sacrificed so much in the process. I only wish they could get a diploma too because they deserve it!
My reflections on the significance of the tassel came to a head last week during my final class of the semester. While my Psychology prof was giving instructions for the final exam, my mind was preoccupied as I looked around at my classmates. I was struck by the realization that out of a class of 22 students, 19 were women. I could not help but feel in that moment a deep sense of gratitude and privilege at having obtained a university education. Not only as a woman but as a person with a disability, I felt honoured to be a part of something that one hundred years ago would have been unprecedented.
Now, I do not wish to dwell on this because it is 2018 and let's face it, human rights have a long way to go. The movements of #MeToo, #TimesUp, and #MarchForOurLives have proved this. But it does offer some perspective into the privilege CMU students have in receiving a university education that is inclusive, safe, and full of opportunity.
This atmosphere of connection is in large part due to the faculty and staff who have a genuine passion for helping students succeed. The unwavering support of my family and the dedication of CMU staff have given me the chance to pursue my dreams far extending the classroom.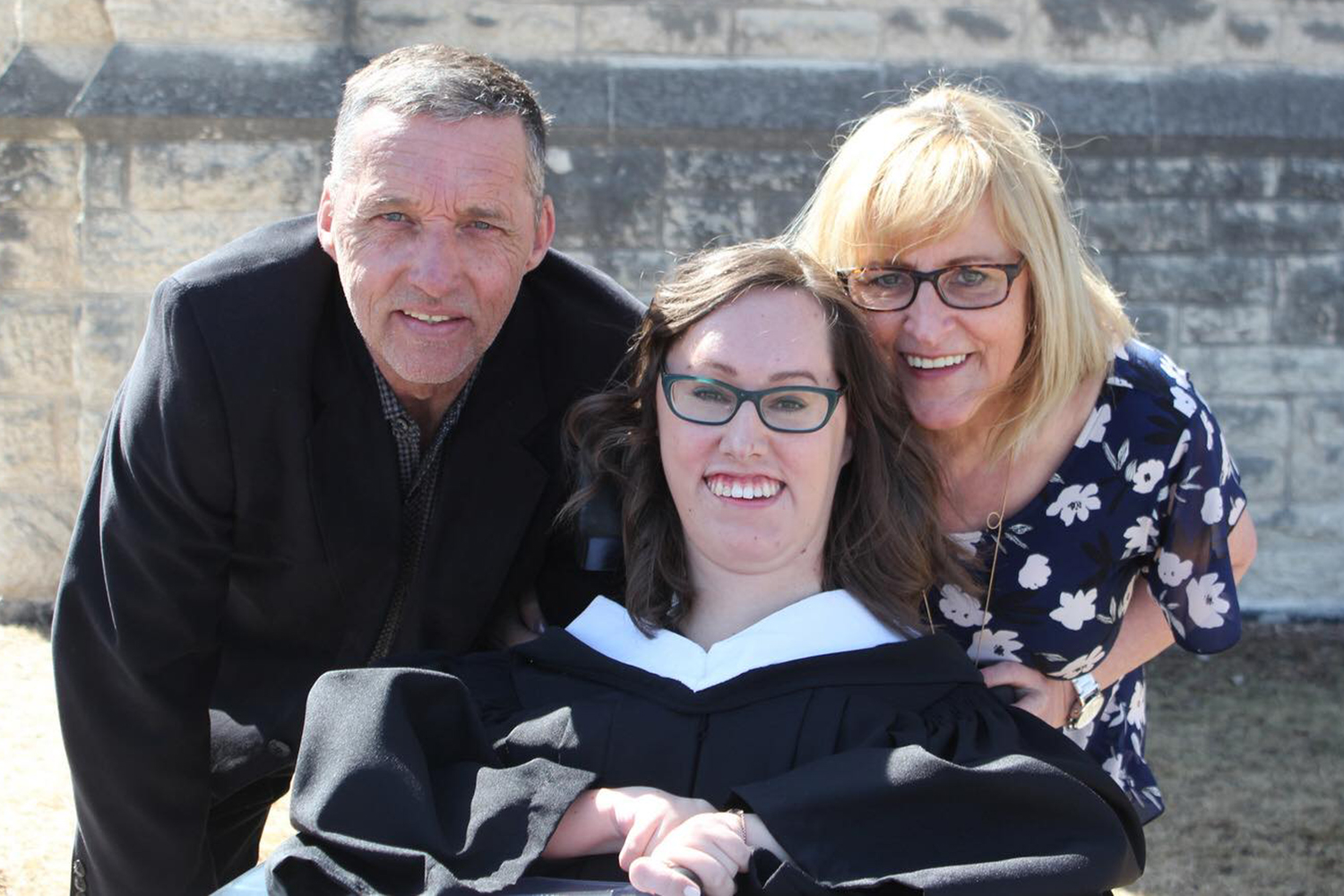 So… was the tassel really worth the hassle?
Absolutely.
Cristina Waldner graduated this weekend with a 4-year Bachelor of Arts in Counselling Studies, and a 3-year Bachelor of Arts in English.