This past year I made the transition from playing USport soccer to playing at the MCAC level here at CMU. After my third season of varsity soccer I realized that soccer had become my whole life, and that it was changing me into a person that I didn't like. I found myself compromising on values I believed in and had grown up following.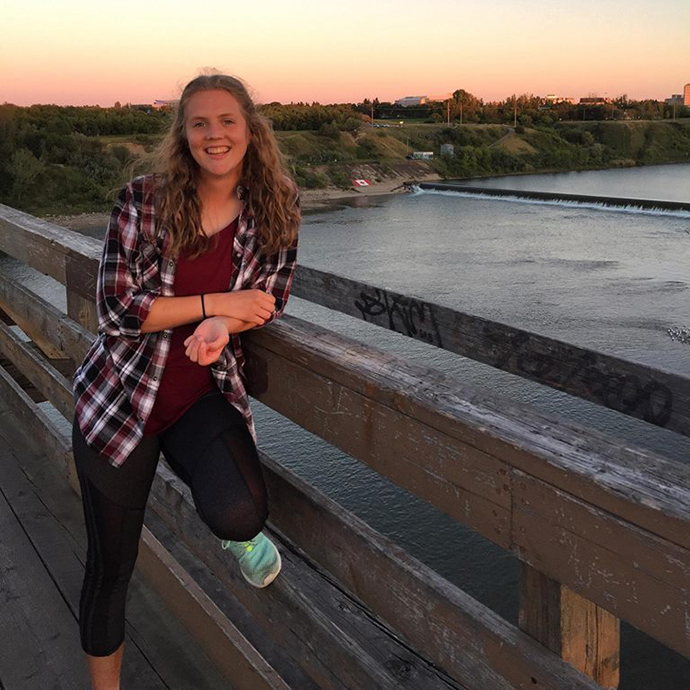 My faith had always been a huge part of my life, and in the past couple years, I have really grown in that aspect. By being connected with Athletes in Action, serving on tours (sports based ministry trips), and participating in Bible studies, I was able to really see what matters in life, and how to balance my faith and sport.
After I was able to humble myself enough to make this realization, I knew something had to change, so I left my team. I had no idea what I wanted to do, but I knew I had to grow close with God again and go wherever He wanted me. Letting go of what I had always imagined for my life was tough, but God showed me clearly where I should be. And that was CMU.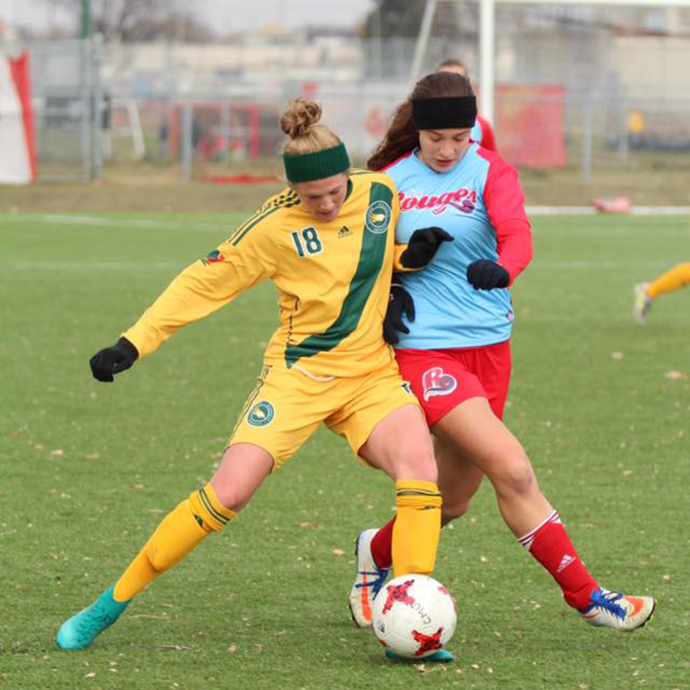 Originally I had thought I wouldn't play soccer for a school again, but God granted me the freedom play again when I joined a CMU practise about a year ago. The coaches invited me to train and immediately I felt welcomed. I had so much fun playing without the pressures I had put on myself previously, and the team's positive attitudes were encouraging.
After playing my first outdoor soccer season with the team, the team environment really stood out to me. The girls come to practise ready to train, work hard, learn, and have fun. They wanted to be there, and to me that was refreshing.
The support from other students who come watch is also incredible. During Futsal season, I love that we have such a home field advantage. Full stands of loud fans is definitely motivating during games. The community of the sports teams and students supporting each other was something I looked forward to since committing to coming to CMU.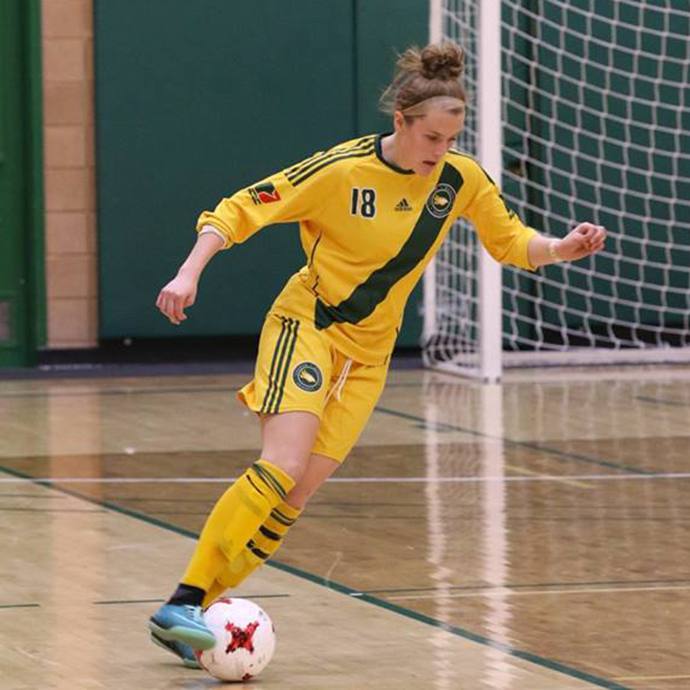 I strive for success on the soccer field or futsal court, but I also have academic goals. Being an academic All-Canadian is important to me, along with taking the most that I can out of my courses, and applying what I learn to my life. CMU has allowed me to continue working towards my goal of graduating with a Bachelors of Physical Education, by letting me complete my minor of history. The smaller class size makes this goal so much more attainable. I have had many experiences interacting with my professors that would never happen elsewhere, and I am so thankful for the support and love they have shown me.
All my past life experiences and soccer experiences lead me here. I have a moment of peace every day as I walk the halls of CMU, knowing this is where I need to be. This is testament to God and how He has worked in my life to prepare me to come to CMU.
Realizing I needed change in my life, and then giving up the dreams I had growing up was humbling for me, but it has been worthwhile to pursue my current dream of being the best team mate, friend, and follower of God that I can be.
Camille Plett is a fourth year student studying Physical Education and History, and is from Winnipeg, Manitoba.