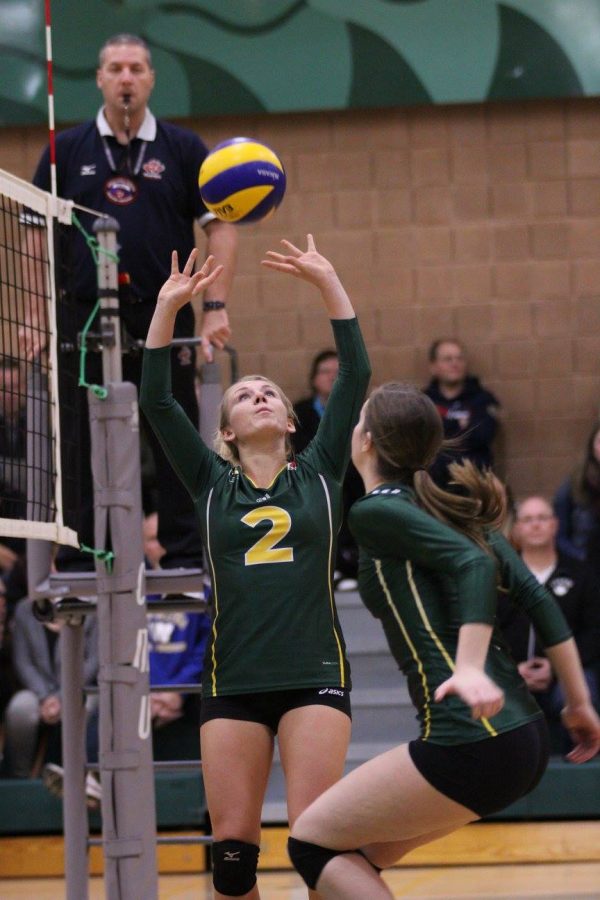 I am a second year music student, majoring in voice, with hopes of pursuing a degree in Music Therapy. I discovered CMU because of its Music Therapy degree program.However, my choice was solidified because of the athletic opportunities available. In addition to studying music, I have had the privilege of playing on the CMU women's volleyball team for two seasons.
The combination of sport and music has made my experience at CMU unforgettable. This unique opportunity has allowed me to enjoy two passions that rarely coincide outside of high school, and has equipped me with diverse friendships that range the gap between teammates and music peers. Though my agenda can be wild trying to juggle two demanding schedules, I do not consider it a chore trying to fit everything in. I value time spent pursuing my passions and often consider the work put in as a "study break".
Living on campus has been a significant factor in helping me coordinate my time and social life with classes and homework. "Convenience" and "community" are two words I would use to describe the residence at CMU—both of which have made life easier as a "music student athlete." With time spent running to and from classes, practice rooms, and the gym, how does one fit in time for homework and friends?Living on campus has allowed me to combine social time with study dates, and reminded me to make time for actual breaks with friends in a community that has been at my fingertips.
Ultimately, I hope to use the skills I have learned—and am continuing to learn—in the classrooms, practice rooms, and on the volleyball court to pursue a career in Music Therapy. I have grown to love music and am excited to use this gift as a tool for the maintenance of health and for healing. I look forward to using music in a way that brings joy to others the same way music and volleyball do for me.
Read more about CMU's Athletics program here.
Update: Lacey's team has taken home the MCAC volleyball championship!
Guest blogger Lacey Siemens is a second year music student