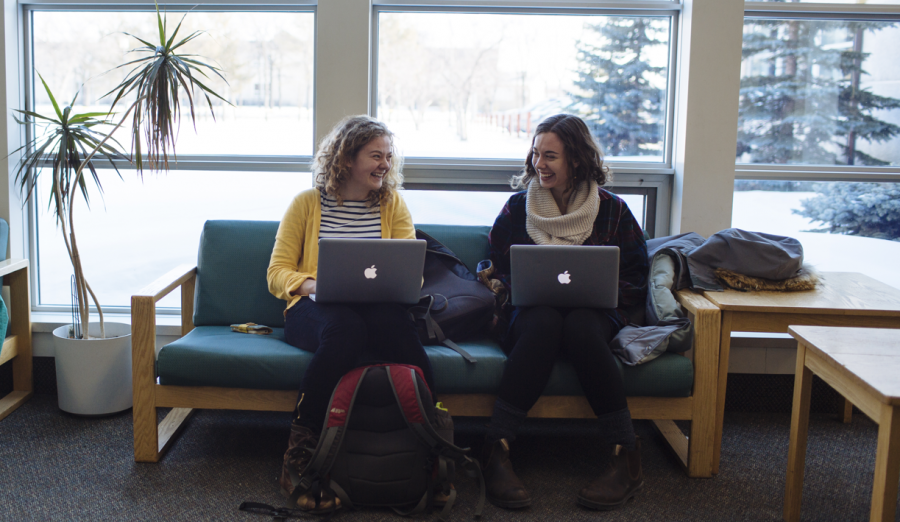 As I go through my Facebook or Instagram feeds, I often come across posts which show that my contact had an amazing night or is having the worst day of their life. But whether it's a picture at a party or a comment about home life, remember that whatever you put out there is there forever.
Listen, I get it; you're having a bad day, your boyfriend just broke up with you, and you want others to empathize with your challenges. But as the great Andy Mineo says, "Face your problems, don't Facebook it!"
Sometimes it feels easier to rant about something, knowing that your friends will agree and make you feel better (I do this all the time!) However, in the end, you'll still have to face that person or deal with that situation.
When I go for a job interview, I'm often asked about my social media accounts. I thank my parents for making me think twice about the photos or comments I was posting. I may not have believed them at the time, but I know of countless people who lost an opportunity because of posts that made them look irresponsible.
Some poorly-discerned comments can even become evidence in a criminal case. I once saw this post: "Last night I drove home drunk like a dumbass and ran over a rabbit." WHAT?!
One of my contacts regularly posted what time and where she would be going for runs. This can also be dangerous, making the user an easy target for s break-in or attack.
If we think twice about what we post, it becomes common sense to not post party pics, nudes, rants, private information, or relationship issues. No good can come out of it – and it's probably out there forever.
I've recently been challenged by 1 Corinthians 10:23-33: "Do all to the glory of God." What does it look like for my social media to be a reflection of my dedication to God? It doesn't mean to only post bible verses or shove Christianity down people's throats. I believe it goes hand-in-hand with the fruit of the Spirit, making your posts a reflection of "joy, peace, patience, kindness, goodness, faithfulness, gentleness and self-control."
This conviction helps me think twice about what I'm posting. If it's going to be there forever, I want it to inspire and be a reflection of my values. I try to ask myself, Is this something I would be ok with everybody seeing? Is it an accurate representation of who I am and want to be?
Emilie