I was always a quiet kid—quite aloof, utterly idealistic. My time was primarily spent wandering in my own head rather than engaging with the Big Wide World outside the closed doors. So it was no surprise that the idea of me spending my high school years abroad shocked my parents, even more so since I initiated it.
Studying abroad is inarguably a risky financial investment with the hope of securing a better future somewhere else far from home, but in the mind of a 13-year-old, the whole concept was stripped down to "travelling to Neverland" to see with my own eyes what is ever and what is never.
Soon, we found ourselves looking through different options, considering several hotspots for international students, and we picked Winnipeg due to the simple fact of it having lower costs of living. Winnipeg is a pleasant place once you've settled in and made amends with it. Now that I'm used to living here, it's going to take some convincing to relocate anywhere else.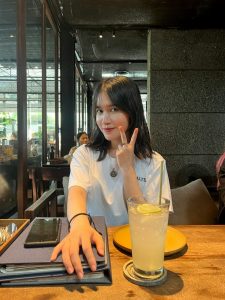 Despite being a high school graduate in Canada, it was not easy for me going through the transition to a post-secondary institution. Graduating is never an easy step for any of us, really. Not only is it a milestone of academic success, but also the gateway to adulthood. What is it like being an adult, anyway? Peers drifting away, days that seem to last for an eternity now that you're working, the realization of unrealized dreams and aspirations? No. Most likely, you find yourself back at Base Zero (after ascending to a higher level, of course—it's like playing games) with a new set of vital choices to make.
One can only imagine how difficult it must be for you—especially the international students—to deal with the additional amount of stress that comes with this trade-off. People handle this situation differently: attend university immediately after high school, take gap years to travel, take on part-time jobs, or learn a new skill. In my case: an uneventful graduation followed by a contagious global virus. Soon after, I fell into the lap of CMU. At Base Zero.
I had no expectations coming to CMU because this was not in my initial plan, yet I was welcomed by the sense of friendliness that is uncommon elsewhere. Despite the scale of our school, it seems like we are constantly working on something more significant than ourselves. Most decisions are made with the consideration of an individual to best accommodate everyone. There will always be someone to talk to if you feel lost. Community plays a crucial role in fostering self-growth and individuality, which is characteristic of the university.
Many foreign students grew up in urbanized areas of our home countries, which adds an extra layer of challenge to the adjustment phase at CMU, if not outright culture shock. It's going to get easier; I promise. You will become more in-tune with the rhythm of this mid-sized city in the Canadian prairies and its people. Sometimes it's the people that make you feel at home, not the house itself.
The 15-year-old me would never have imagined that I would be at CMU, writing this blog post. All living things depend on their environment to supply them with what they need. However, in order to thrive, they have to push themselves out of their comfort zone, just as a caterpillar sheds its cocoon and spreads its wings to become a butterfly or moth. The choice is yours.
I hope you find your place in this Big Wide World.
Rosalyn Dao is an international student in her first year of a Bachelor of Business Administration degree.