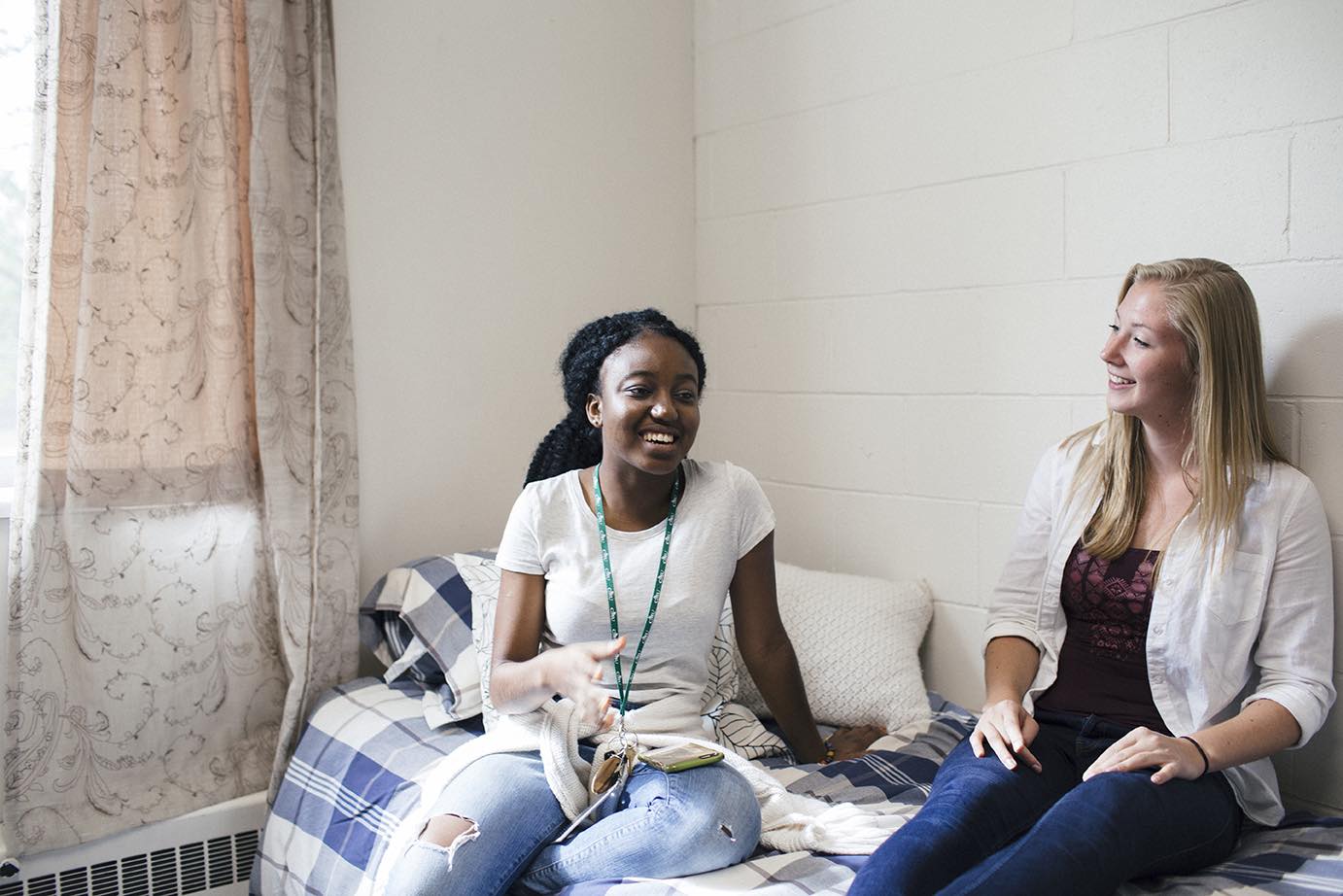 One of the greatest things about living in residence is being able to roll out of bed 20 minutes before class and still make it on time. After grabbing a quick breakfast, I head to my first class, "The Evolutionary and Ecological Revolution." This class is on held on the north side of campus, and it's always a treat to witness the beautiful castle-like building in the morning light.
Although this is a morning class, I try to get there early in order to sit by people I know. This is something I appreciate about classes at CMU, because although I'm a third year International Development student, I still manage to be in classes with friends who are majoring in different programs.
After an interactive class with Dr. Rachel Krauss, I usually head to Marpeck Commons. I can always count on finding friends there to either study in folio café, the Library, or the Mezzanine. I move into the library to do readings for my Wednesday classes in my favourite sun-bathed spot. Sometimes, I send a couple of emails to professors concerning topics which I didn't quite grasp from the reading material. An advantage of being part of a small university is the ability to build relationships with professors, knowing they will answer emails concerning readings, essay editing, and assignments.
At 11:30, I join the rest of the student body and staff in chapel, a great opportunity to come together to listen to faculty or a student share about life-shaping moments. At noon, I make my way to the cafeteria and although I live in an apartment, CMU offers meal plans for apartment students. This is very convenient because some days can get too busy to cook! Following lunch, I meet with the international student committee to plan events.
The rest of my afternoon is spent studying in the library and taking the occasional coffee break at folio café. My days at CMU are not ruled by routine though, thanks to student life activities, forums, and events which allow my days to be filled with opportunities to learn and share beyond the classroom.
César