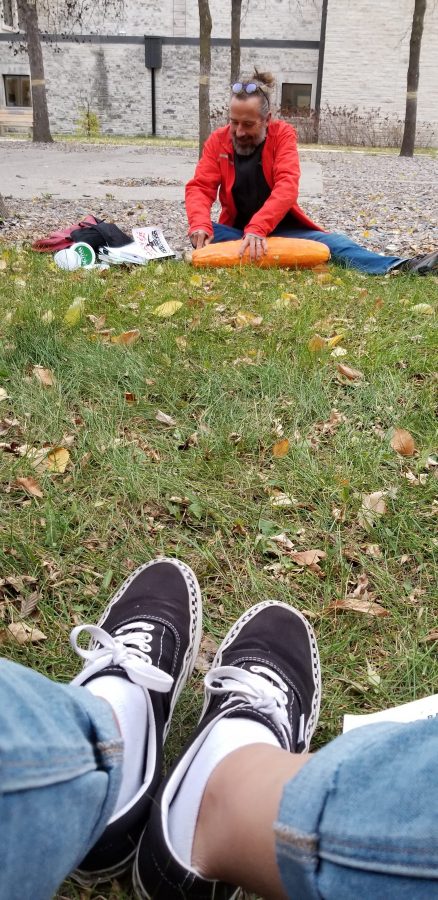 I have taken quite a few classes here at CMU, but I can say with confidence that the Ecological Peacebuilding class has been my favourite. Our professor, Kenton Lobe, led us through five individual books, all by authors who care deeply about creation, place, and peace.
Our central focus was the question, "where is here?" and almost every class happened in a different spot around the CMU campus. For the majority of the semester, we were outside and that knit us together as a class. It was literally a breath of fresh air during this pandemic that has surrounded us for the past two years.
It was a small group, about fifteen students, and we were collectively engaged in heartfelt discussion. The class was designed around trust; we were there to learn and collaborate, not compete. We were not expected to regurgitate information and there was no midterm or final exam. We were simply called by Kenton to engage with the material critically, from wherever we were at. Most importantly, there was an exchange of trust between the professor and each individual student.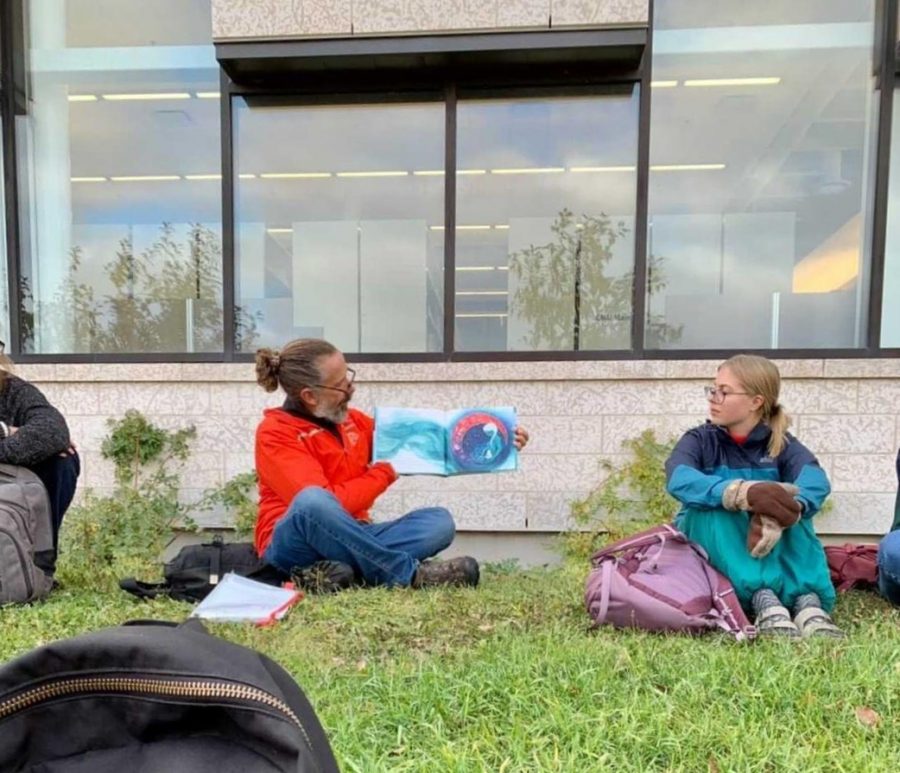 I felt this trust the most when we were reading To Be a Water Protector by Winona LaDuke. While it was easily my favourite text during the course, I realized how angry I truly was. I was/am angry about how the climate crisis is being handled by those in power around the globe. While I was reading LaDuke's book, I felt that anger bubble up time and time again. I felt her anger as an Indigenous woman even while knowing that I will never fully understand her experience.
In this class I began the journey of reconciling my anger and the concept of peace. How can a person work to cultivate peace and trust between all relatives and still be angry? Why is the line between hope and hopelessness so thin? I won't pretend that I have these answers—I'm honestly not sure I ever will. However, I am still hopeful (and angry) and am excited for what the rest of my education entails.
Abigail Hill is a second year Bachelor of Arts student, majoring in Social Sciences.