Welcome back to another year at Canadian Mennonite University! Another year of studies, shenanigans, volleyball, and writing for the #myCMUlife blog (for me, anyways)! I'm so excited to share more stories with you all over the year. If you'd like to learn more about me, check out my "Meet the Blogger" post from last year (not much has changed, don't worry)!
After a busy summer, it can feel hard to get back into the swing of things. But don't worry, I'm here to help you get back to the basics: the alphabet!
I've created what I call The CMU Alphabet, a list of 26 facts and reminders about this beautiful university of ours. Some of them include links, so click on through for more information! Let's get going…
A – Archives and Art
Did you know that our campus houses the Mennonite Heritage Centre Gallery and Mennonite Heritage Archives? Students are always welcome to peruse the gallery, and the archivists working in the centre can help you dig up some incredible history!
B – Blaurock Café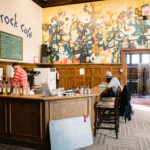 Calling all wannabe baristas! The Blaurock Café (fondly referred to as 'The Blau') is a student volunteer-run/non-profit café that can give you great work experience in a café setting! And you'll meet tons of new friends and end every shift highly caffeinated.
C – CommonWord Bookstore and Resource Centre
Textbooks, school supplies, fair-trade giftware, Anabaptist resources, and CMU swag: CommonWord bookstore has it all! You'll find the well-stocked shop inside Marpeck Commons!
D – Don't Park Here!
If not here, then where? Check out this parking information to learn where you can park, and where you can't!
E – Eat Healthy
It's important to keep your brain AND body healthy while you're at university. Pack healthy snacks for in between classes, or visit the cafeteria (the salad bar is THE BEST). You don't have to be a residence student to buy a meal from the caf!
F – Forums
Every week you can engage in Student Forums held in the chapel on Wednesday at 11:30 AM. The topics are broad and always engaging!
G – Game Day!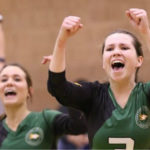 Green and gold together! Cheer on your Blazers as they take to the field and court in basketball, volleyball, soccer, and futsal. Check out the game schedules here!
H – Home
Commuter students, make the Commuter Lounge your new home! There's a fridge and microwave just for you, so take advantage of it. FYI, the Commuter Pancake Lunch is FREE and happens on September 4 from 12:00–1:00 PM at the Student Centre!
I – Internet
"Does anyone know the wifi password?" I DO! "Guest@CMU!" should get you connected on campus! Residence students can check their green cards for res-specific passwords.
J – Jam
Want to get your jam on? Join the band or choir! You'll be surrounded by music-loving students such as yourself, and there are opportunities to travel and perform that trombone solo you've been practicing all summer!
K – Keep it in a locker!
If you're a commuter student and need somewhere to store your books, there are lockers on North and South sides of the campus! Just sign up for a locker on the sign-up sheets provided beside each bank of lockers. Supply your own lock and remove it at the end of the year; easy!
L – Librarians
Librarians, best friends, is there a difference? You're going to want to meet the lovely librarians and use their expertise to find books, print and photocopy papers, and check out camera and recording equipment! Also they sometimes have candy on their desk…
M – Mental Health
CMU offers students FREE counselling services! Sometimes it helps to have a trained professional to talk to, so don't hesitate to reach out! More about that here.
N – New Friends
Fellowship groups offer a great opportunity to connect with students who have similar interests and goals! These groups are dreamed up by students, and run by them as well. Check out this year's groups on Wednesday, September 4 at 11:30 AM in the Conference Room!
O – Orientation Guide
AKA A GUIDE TO FUN TIMES AND IMPORTANT REMINDERS! From free ice-cream floats to course change advising, this guide has everything you need for the first two weeks of school!
P – PAL (Peer Assisted Learning)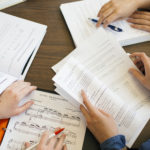 Don't know where to start with assignments? Feeling stressed about school work? Come to M207 to get help from your resourceful peers. All undergraduate and graduate students welcome! Schedule TBA around mid-September, 2019!
Q – Quiet Spaces
If you're searching for a quiet spot to study, you've got options! All CMU students have access to the private study rooms upstairs in Marpeck Commons, you just need to sign up and use your student card to enter. The library is also a designated quiet space, and the alcove lounges on the north side are comfy as well!
R – Recitals
Support your musical friends as they show off their talents at weekly recitals in the Laudamus Auditorium! Keep your eyes on the CMU Daily email for a list of who's performing and when!
S – Snack
RESIDENCE STUDENTS REJOICE! We all know that snack time is the best time, and you can enjoy an evening treat and fellowship every night in the cafeteria.
T – Thursday Workouts
Come get your exercise on in the Loewen Athletic Centre every Thursday! These 45-minute free guided workouts are an easy way to stay fit and learn about healthy living on a weekly basis among friends!
U – Unscented
CMU is a scent-free campus, which means you should be focusing on the "unscented" section of your body-grooming products. One simple change can help your "scent-sitive" friends immensely.
V – Volunteering
Student groups are a great way to get involved in the community and do some good! Check out the Student Group Carnival on September 3 from 3:00–5:00 PM on the South Lawn.
W – Wednesday Night Worship
Join your friends and classmates for Worship Nights every Wednesday evening at 9:30 PM. It's a focused time for prayer and worship and singing!
X – Xerox
… is the name of a printer company (it's a stretch, I know, but not many words start with X). You can print for FREE using campus printers, as long as you supply your own paper! Regular printer paper is perfect!
Y – YUM!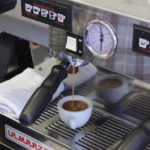 Treat yo self at folio café in Marpeck Commons! They make delicious coffee and espresso beverages and teas, and serve up delicious gelato, soups and sandwiches, fancy toast, and baking from local bakeries (did someone say Oh Doughnuts?).
Z – Zzzs
A well-rested mind and body is a healthy mind and body. It can be tempting to try and cram more studying into the late hours of the night, but believe me, you'll be much more productive and happy if you get enough sleep!
Chloe Friesen, 3rd-year Communications and Media student